Moving a bunch of stuff from one place to another cannot be described as an easy venture, regardless of how much experience with similar endeavors one might have. In a nutshell, an overwhelming majority of individuals tend to forget to do their part of the job and prepare their belongings in time before professional assistance arrives. Therefore, we kindly suggest you go through the lines below and introduce yourself to what you should do before the removal company comes to pick up your gear and speed up the whole process to everyone's satisfaction.
Secure the Essentials
It does not matter how good at packing you might be if you do not know the priorities. Namely, you should not let the guys from the removal company pick up everything because the chances you will need something from the old place are major.
What you might need the most until you settle at your new corner depends on your lifestyle, but we should underline that personal hygiene and the stuff you use daily should rank high on your list of essentials. Do not overthink it since you do not want to make things worse, moreover, try to automatize the process as much as possible.
Cleaning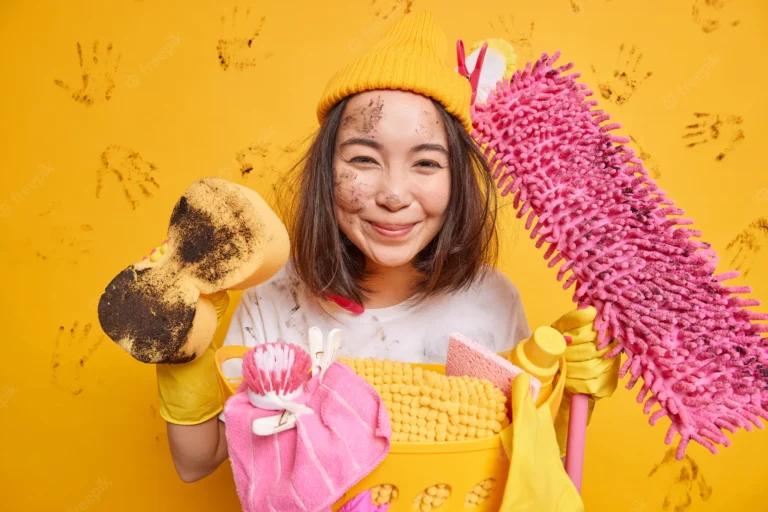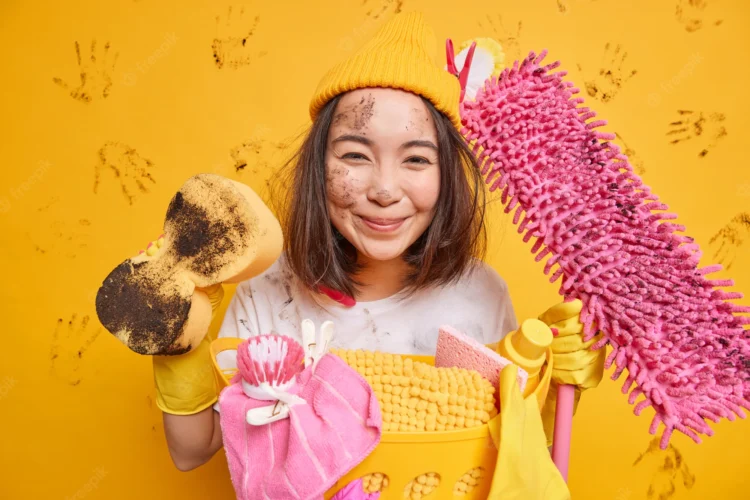 We get it, there are only a few persons in one's life that find pleasure in cleaning, but you should not neglect the importance of this strenuous activity when moving is concerned for numerous reasons.
Firstly, thoroughly cleaning the place you intend on leaving allows you to check for long-lost items that you might make use of once you get to your new destination. Not only could you find some long-forgotten pieces of value, but you can also find some misplaced cash, which always comes in handy.
Finally, leaving a dirty place does not differ much from leaving without a goodbye. In some cases, the practice might seem appropriate, but if you want to do the right thing, break a sweat and do your homework so others do not have to clean up after you.
Pack in Time
Packing is not the type of activity one usually does daily, so the chances you will finish everything lighting fast are minor. The logical conclusion would imply starting with the venture days before the deadline, thus, we suggest you act in time so you would not have to lose your calm due to a potentially hectic schedule that most probably awaits.
In order to respect the timing, we suggest you reach out to your favorite removal company way before the act itself and schedule a meeting so you could do your thing and focus on important segments of your moving strategy.
The guys from the moving company will do their best to meet your wants and needs, so the last thing you can do is to pay them some respect by doing your part of the bargain. Otherwise, you might pay penalties since a vast majority of moving services charge by the hour. If you feel like gathering more info on the subject, check out https://m25group.co.uk/.
Mark the Boxes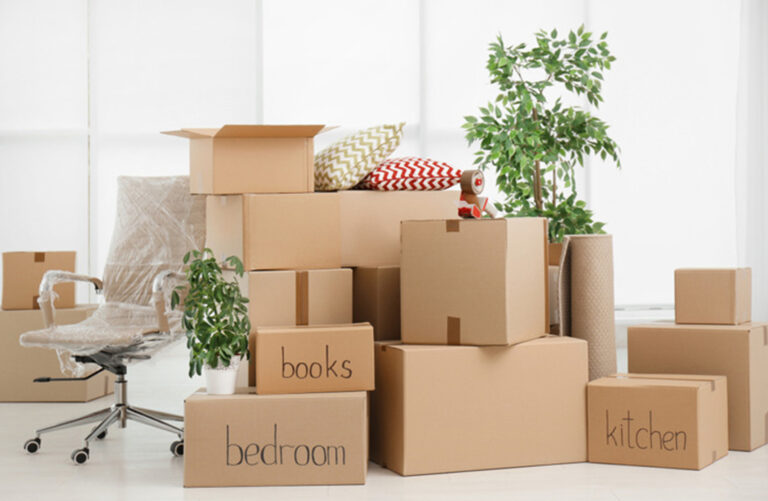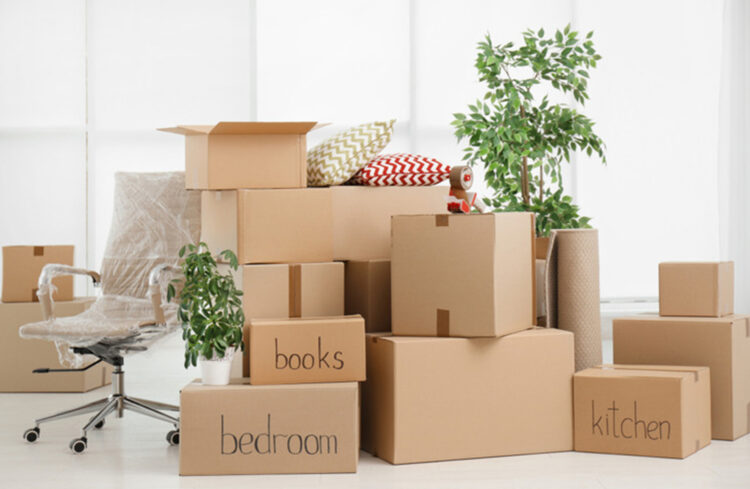 Boxing is a wonderful means of packing a bunch of stuff in a relatively easy fashion, but the unpacking might get a little tricky if you do not mark them. Now, you might use whatever marking type you find suitable, but we suggest you use colorful stickers and back them up with a list.
For example, blue can serve as an indicator for personal hygiene items, while red might be used for children's cloth. The concept is simple, so make sure you adjust it to your wants and needs, because not only it will save you a bunch of time, but also your nerves when the time for the unboxing comes.
Besides stickers, you can use different colored boxes, mark them with numbers, or apply any other labeling form that you find suitable.
Eat Out
Moving food supplies might not be the venture you would want to take part in. From what we know, we are positive that the moving company would reject to assist you with similar attempts. The reason is as simple as it gets since food gets spoiled easily and requires special transportation conditions in order not to.
What we suggest you do with the leftovers is to share them with your friends and family, or give them to the ones in need. If you do not feel as generous, then you might start crunching on your stock way before D-day. By doing so you would not only save up some money, but you would also make sure you do not have to discard what is left.
A Folder for Personal Documents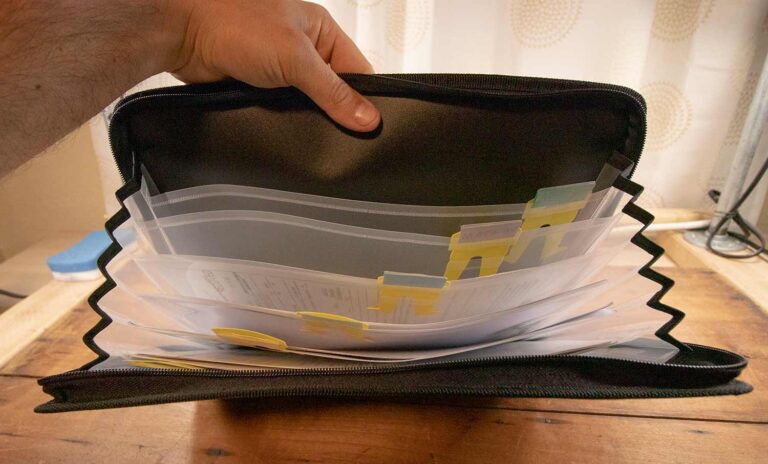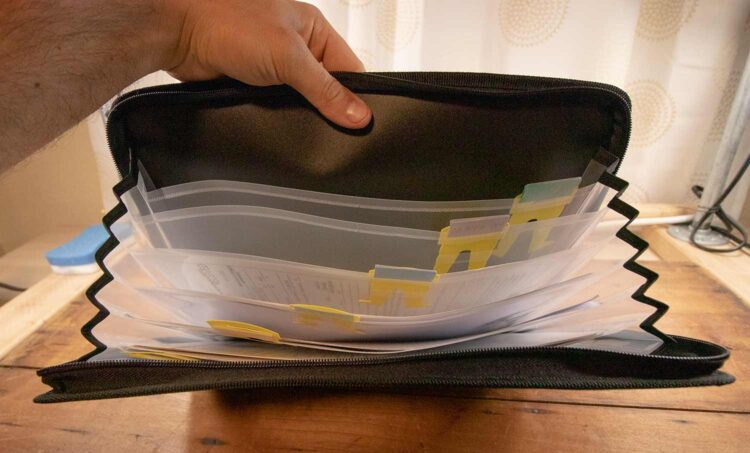 We know how complicated the whole process might be, so we urge you to focus on the crucial items and make sure you have them at your side at all times. The aforementioned implies finding a safe spot for personal documentation and other papers of value you do not want to mix with the rest of the moving batch.
To make the long story short, we propose you craft a list of priorities and scratch out the steps as you finalize them. No matter how proficient with moving you might be, you should know that things get lost in the way. Therefore, assess what you cannot afford to lose and make sure you always know where those are. If you ask us, your ID card, passport, and credit card qualify for the special case reserved for your eyes only.
Throw Away the Garbage
When we say garbage, we do not only mean junk. Actually, we do, but you should assess what falls under that category. The concept is simple since the more you get rid of, the less you would have to carry around with you. In a nutshell, the moving process is an ideal opportunity to say fare well to all the items you kept at your place for no reason. We propose you either throw them for good or if they have any value, offer them to your friends and family.
Hopefully, the aforementioned pieces of information and suggestions will help you do whatever you can before the moving company truck arrives to pick up the goods. Just make sure you start in time, and the whole process should take place at a much slower pace than it might appear at the first glance.