During the formal events, everyone strives to look fabulous. For that reason, finding an appropriate dress that enhances your body attributes is essential in achieving the right look. This might make the shopping process difficult, but with a couple of things to look for you'll surely find the right dress.
Before you get shopping, consider what is the type of formal manifestation since the dresses are different for cocktails and gala nights. In addition, you'll want to get the right color that is suitable for the event but it also compliments your skin tone.
In this article, we'll talk about some of the things you need to look for when looking for a formal dress depending on your body type. This should help you in narrowing down the selection, and save time while being closer to finding the dress you will surely enjoy wearing. Keep reading and learn more.
Apple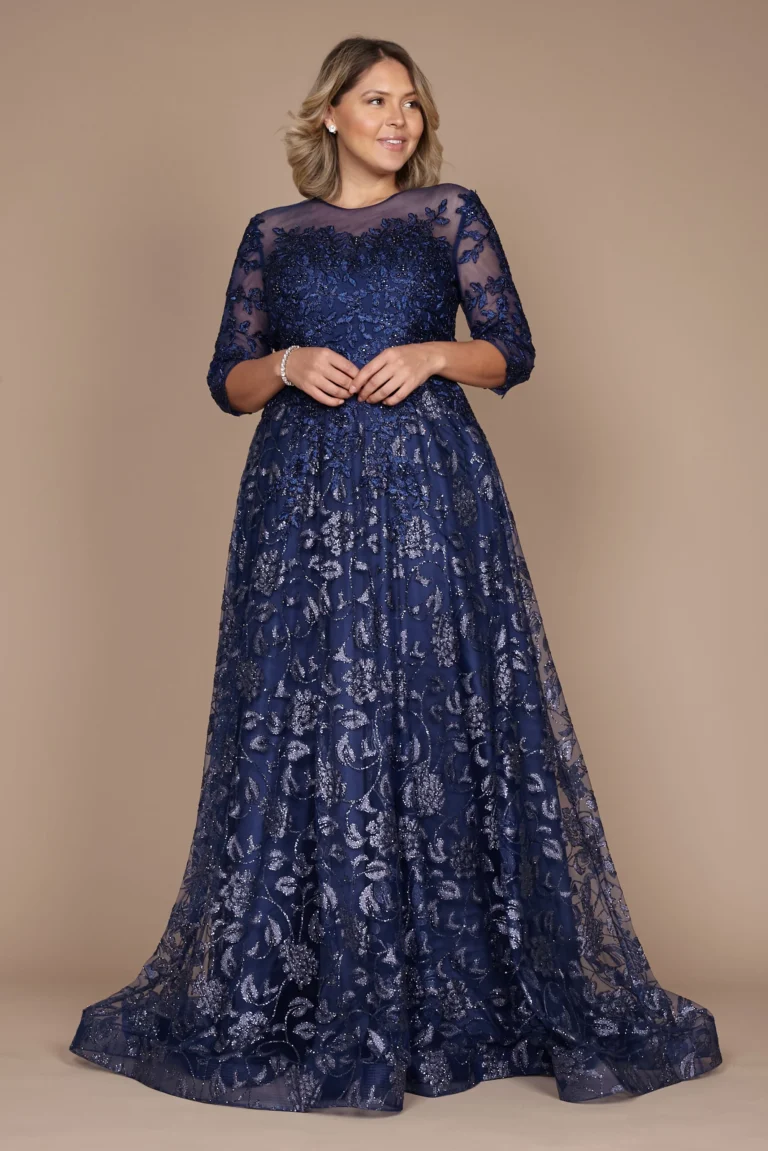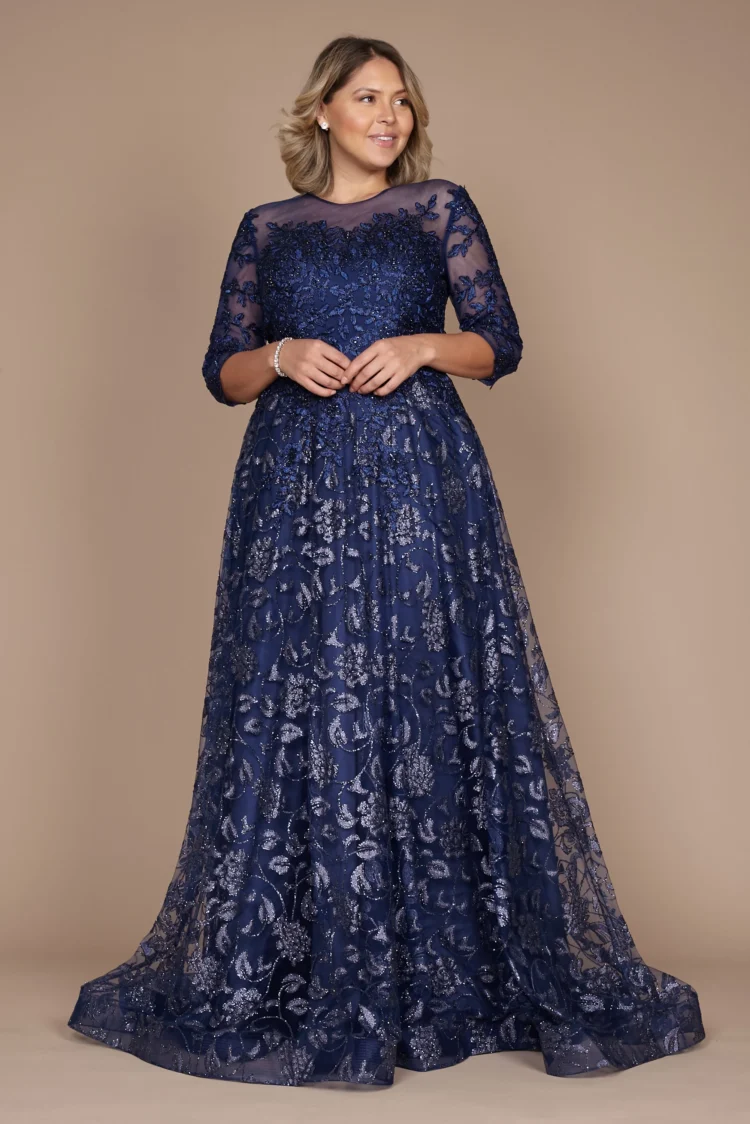 With a wider upper frame and slim legs and hips, the apple body looks best in dresses with a defined abdominal section. When it comes to the neckline, go with a V shape or a strapless model. This will complement your figure and will surely make you look stunning.
Depending on the type of the event, if you are going on a gala or something similar, consider a long dress like a ball gown. The volume of the lower portions of the dress will surely fit you nicely. In case you are going to a cocktail event, going with short and cute formal dresses should be your choice since accentuating your beautiful legs will surely be a statement on their own.
When it comes to color, consider what you usually wear. In formal manifestations, darker colors are usually popular, and luckily they suit your figure as well. For that reason, consider wearing a dark grey, or black, as well as navy or maroon.
Petite
This body type is usually measured depending on the stature and not the weight, so petite does not always mean slim. When looking for a dress, you should look for something that will make you look taller. This includes higher belt portions to make your legs longer, as well as shorter dresses to show off your legs in cocktail events.
No matter the colors you select, be sure that the dress is made of a single color. This prevents the breaking up of your body and makes everything looks like a whole. To achieve an elongation of your silhouette and attract everyone's attention, go with long single-color formal dresses from https://www.thedressoutlet.com/collections/formal-dresses
Busty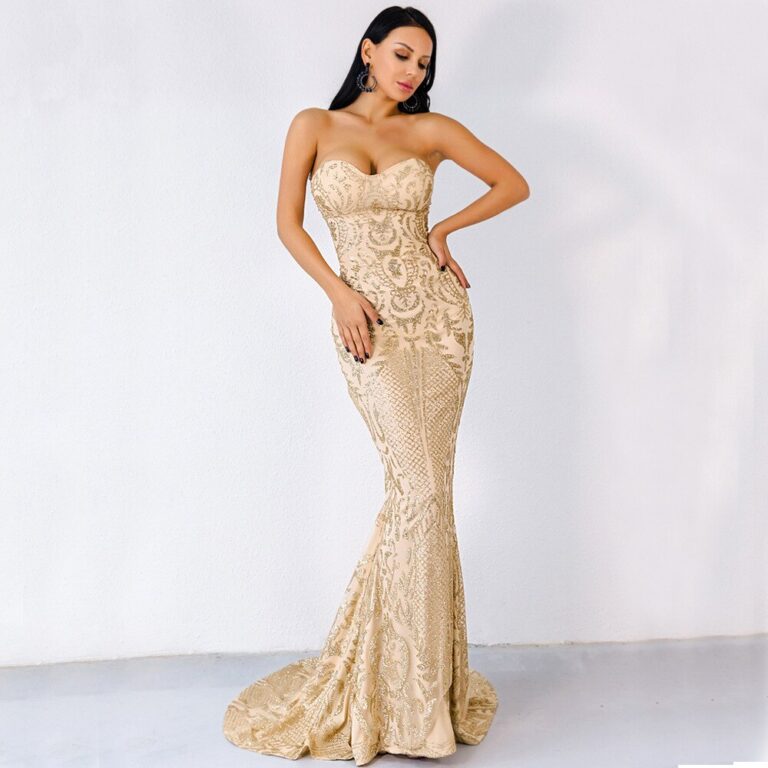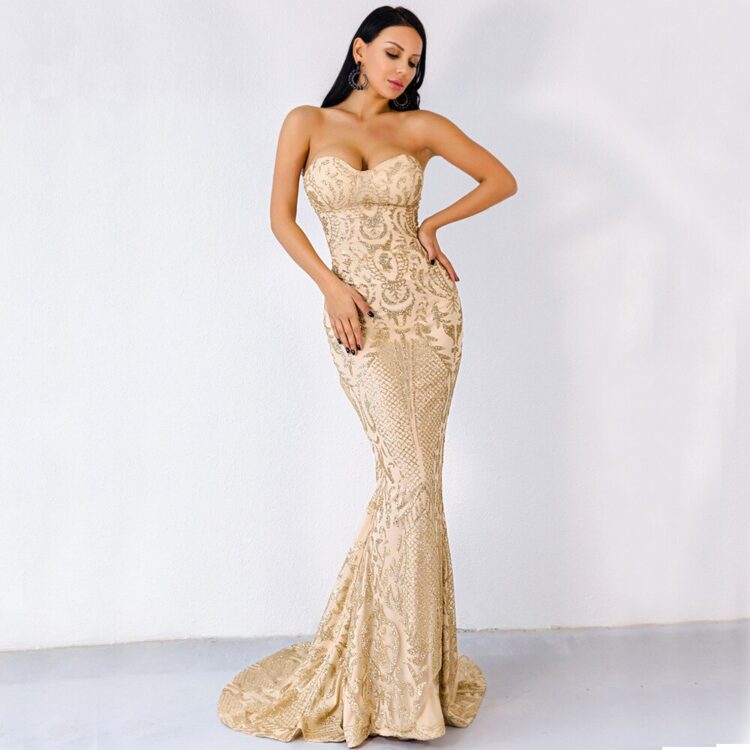 If you are having a busty figure with a larger chest and a slim waist, be sure to show off. With your chest wider than your hips, you should find balance and that is what A-line dresses are offering. In addition, going for mermaid type of dresses for formal events is also a great idea to accentuate your figure.
Be sure to stay away from closed necklines since they'll make you look bigger which just ruins your style. consider cleavages and open V necklines. The whole point is to show off your top while balancing with your lower body portions and showing your curves. Lastly, be sure the dress fits you perfectly to avoid malfunctions and showing more than you planned.
Hourglass
This body type means your hips and chest have the same big proportions while your waist is narrower which makes it one of the most loved shapes in the fashion. For that reason, many models will surely suit you nicely.
You should look for tighter dresses that show your figure and attributes. In addition, wrap dresses can also be your choice as well as any other belted model. A great option to consider is a hugging dress with an open back which will surely be an attention grabber and make you look stunning.
The whole point is to show off your upper physique while trying to make your legs look longer. Be sure to stay away from models with a high waist, as well as models with a large neckline which make your upper portion look bigger. In addition, oversized options are not a great fit.
Pear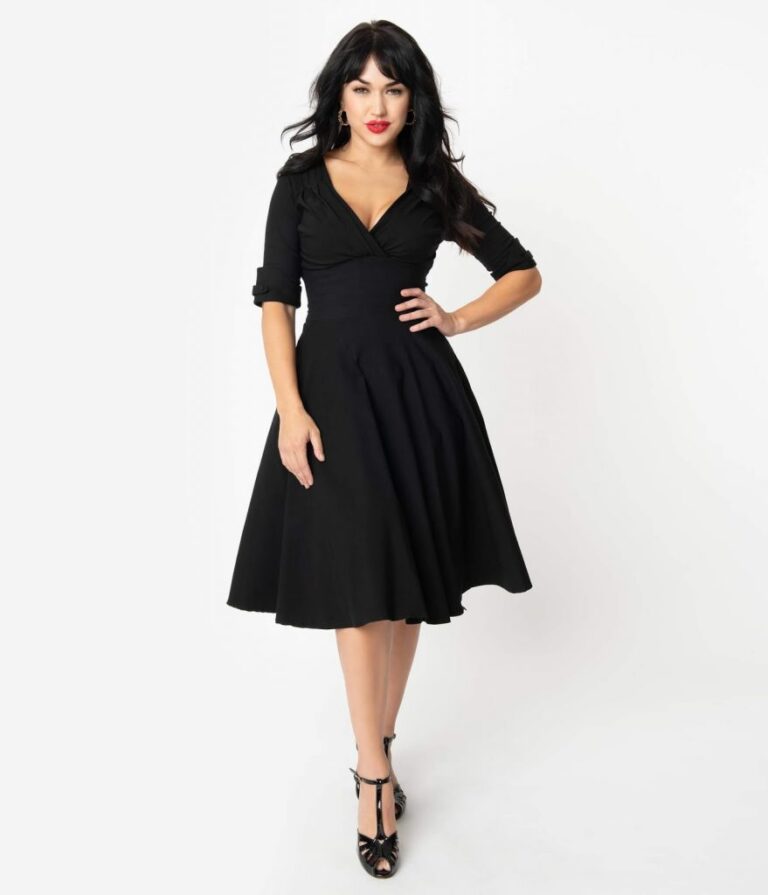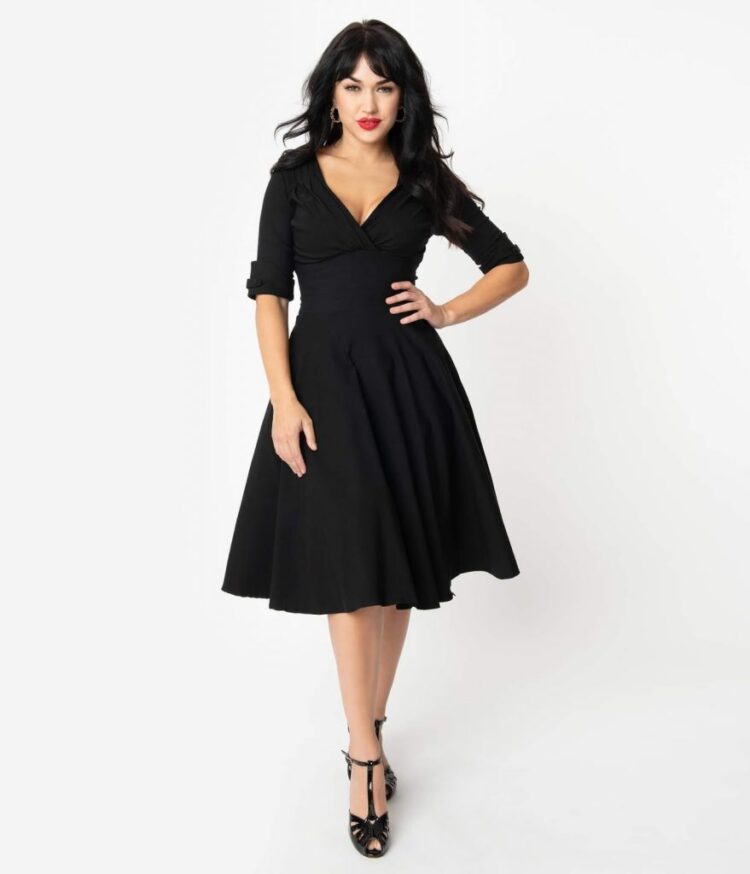 As a shape that has stronger and larger hips compared to the upper portions and shoulders, it is not hard to find the right fit. All you have to do is enhance the details on the upper part of your body, and have something flowy underneath.
Consider going with a plunging dress or a halter that will accentuate your upper portion and balance it out with your hips. In addition, going with a loose and flowy skirt is a great thing to come up with a complete fit and that is why A-lines are a great choice.
Models that look tight and hug your body should not be your choice. They accentuate the waist and lower portions and will cause imbalances in your stature. Instead, focus on something that makes the top look nice.
Slender
The athletic or slender type means long legs and torso with hips and shoulders of the same width. To prevent a rectangular look, finding appropriate and modest formal dresses is essential. You first need to understand that your slim figure is your greatest attribute. However, instead of solely showing the slimness, going with a slender fit model will contribute to making your body look curvy.
You should look for models with a tight and narrow waist portion while covering the hips and chest slightly looser. For example, we have the mermaid type, empire waist, as well models with a belt. For a neckline, you should consider going fully strapless or sweetheart, or something authentic like a one-shoulder design.
Stay away from completely loose models, since they are not accentuating any of your attributes. In addition, casual dresses that go up and down are not a great fit as well. Colors can be easily selected upon what you enjoy wearing so petroleum, or anything dark is just great for a formal event.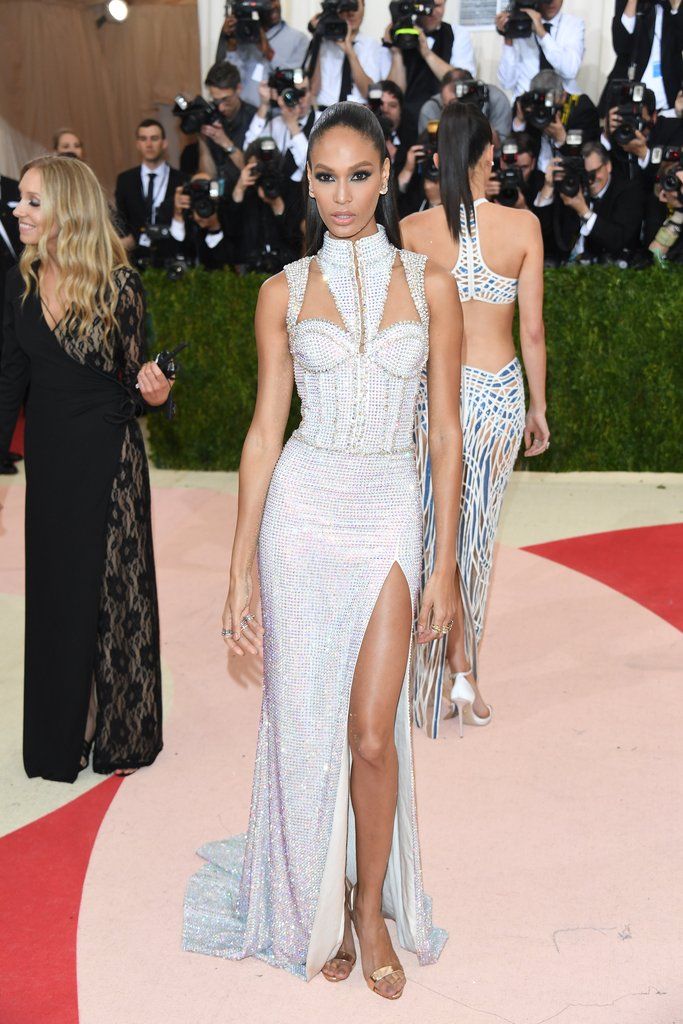 Conclusion
No matter the body type that you have, there is always a great dress that will fit you amazingly. If you are not completely sure about the category you fall into, doing a couple of measurements can surely help. After that, all you have to do is look for a specific line and try things on.
As soon as you find something comfortable that makes you look the way you wanted by showing your best features, select it and show everyone how stylish you are.