Home EV charge point installation seems challenging. However, if you follow some steps, you can do it yourself. When doing electrical work, it is possible to face specific issues. You can avoid them if you take care of some things initially. In this article, we will provide you with all the information regarding it. So, keep reading this article till the end.
An EV charging point is necessary if you have an electric car or two-wheeler. There is always a risk in charging these vehicles from a socket installed in your home. That is why you should consider getting a separate point for these purposes. It will not only protect you from accidents but also increase the convenience of charging.
Hiring a licensed professional is better than doing the EV charging installation yourself. Still, if you want to do it independently, you must learn everything in detail. Professionals are already knowledgeable enough to provide you with the services. You can easily hire a reliable one by researching online. Various websites provide these services.
Let's discuss everything you need to consider when installing a home EV charging point.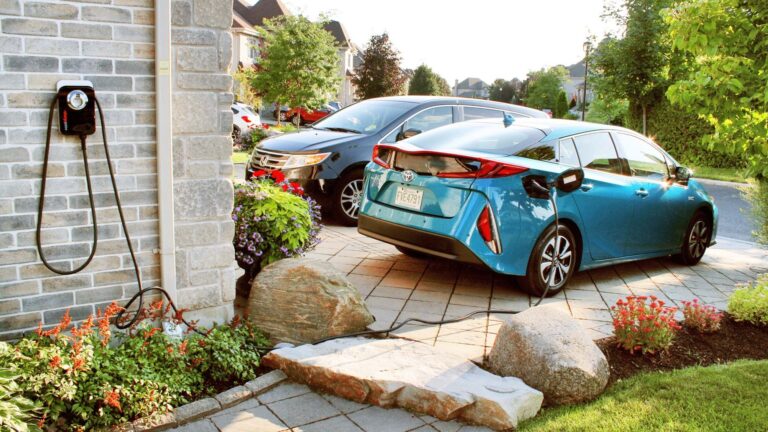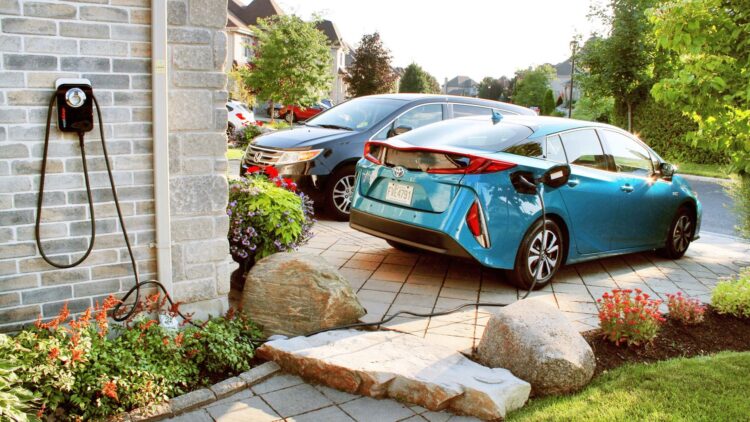 What Should You Know Before Installing A Home EV Charging Point?
A home EV charging point might be beneficial for you in many ways. There are some things you need to know when doing the procedure. They are as follows-
Take safety precautions: Safety is the most significant thing when it comes to doing this procedure. You have to be aware of the risks that might happen because of mistakes. Professionals know everything about power and more. So, if you have hired an electrician, they will take care of everything. They take every step after analyzing the situation. An EV charge point needs more electricity to provide a suitable charging speed. If there is not enough power supply, the entire goal of installing it will be useless. As there is a high power supply, the chances of getting into various accidents are more. A professional's requirement might greatly help you in this situation. If you want to do it independently, you can learn some things before starting the procedure.
Use a certified charger: An EV charger also needs to be certified. In case of accidents, you can reach out for immediate help. Once a professional installs the same in your home, they should also give you a certificate. It is known as a compliance certificate. It proves that the installer has done their job safely with suitable methods. Compliance certificates are mandatory to provide in some states and countries. So, research everything in detail about the installation procedure and its requirements. A certified EV charger is crucial because it is more reliable and safe. You will get many benefits from the same. For instance, in accidents, you can get immediate help from professionals. You won't have to spend more money during the procedure. The insurance companies only offer the claim to those with the compliance certificate.

Source: new.abb.com
Installation expenses: To hire a professional to install the EV charger, you must be aware of the costs. Some people often forget to research the expenses and pay more than usual. The overall cost of the procedure starts from €700. Before selecting a particular electrician, you should consider your budget. Comparing the chosen professional with others is also essential. You might get a suitable option after researching well. The installation cost depends on various things. Like, as the distance of the fuse box to the parking area. If it is a little bit higher, a long cable will be required. The cost of cable might increase the overall expenses. You have to communicate with the electrician regarding the cost before selecting them. They will provide you with a detailed description of the same. After that, you can make your decision easier. Some people consider installing the charger without a professional's help. Well, if you don't have that budget, you can do it. You must need the required knowledge for this process. It might be risky if you don't know anything about electrical work. In some countries, people get subsidies while installing the EV charger point. This way, you don't need to worry much about your budget. You should always research these things to understand how to get discounts. There might be some policies related to it. It is crucial to read them carefully.
Look for professionals who have the expertise: You should find those electricians who have the expertise in this field. They are more trustworthy in this situation. They will provide you with a smooth experience regarding the installation process. These electricians might charge a little bit more. However, it will be worth it. Regular electricians won't have that much knowledge required for the same. As a result, they might not offer you reliable services. That is why experienced professionals are always better. Nowadays, finding trustworthy professionals has become convenient. All you have to do is find a suitable platform and contact them. You might need to research for some time to get the best options. So, be patient while searching for them.

Source: canva.com
What Are The Tips To Choose An EV Charger?
An EV charger comes in different variants. You can choose a particular one after considering these things. 
Charging speed: Different EV chargers have different charging speeds. Depending on the type of vehicle, you can select a suitable charging speed. For some vehicles, a 32 amp charger is best. You need to gain knowledge about your vehicle before selecting it.
Safety: Safety is crucial when it comes to an EV charger. You have to pick an option after getting all the information about safety and security. Certified charges are better than others.
Features: You should also search for the features before selecting a charger. Some provide advanced ones, while others are basic. You can choose whatever you think is best for your needs
The Bottom Line
We hope now you have understood everything about EV charging installation. You can start the procedure once you have done enough research.