In recent years, men's fashion has seen a dramatic shift towards redefining masculinity with rings used as empowering statements. Men are no longer limited to wearing traditional wedding bands; they can now express themselves in unique ways with customized jewelry pieces that tell their stories and reflect their individual personalities.
From classic gold or silver signet rings to modern designs featuring geometric patterns or engravings, there are plenty of options for men who wish to make a bold statement about their style and values. These new expressionistic trends demonstrate how the age-old tradition of wearing rings is being reinvented for the modern man – offering him an exciting way to stand out from the crowd while still remaining true himself.
A New Perspective on Masculinity: Mens Rings as Powerful Fashion Statements
For centuries, the concept of masculinity has been associated with strength and power. But in recent years, there's been a shift in perception when it comes to modern masculine ideals.
Mens rings have become a powerful fashion statement and symbolize freedom from traditional gender roles, while also creating an opportunity for self-expression. The phrase "mens rings" may conjure up images of bulky metal bands or ornate signets that were once seen as signs of wealth or status.
But todays mens rings come in all shapes and sizes – from thin silver bands to chunky gold styles – making them versatile enough for any occasion. They can be worn alone as a subtle hint of personal style, stacked together for more impactful looks, or paired with other jewelry items like necklaces and bracelets to create unique ensembles that reflect an individuals sense of identity.
Mens rings are also becoming increasingly popular among younger generations who are looking to express themselves through their accessories without having to adhere strictly to traditional notions about what is considered masculine attire. With so many different types of mens rings available on the market now – ranging from classic solitaires to edgy geometric designs – there is something out there for everyone regardless of age, lifestyle or budget.
Reviving the Role of Accessories in Mens Fashion: Empowering Masculinity with Rings
In recent years, there has been a resurgence of accessories as an important part of mens fashion. Rings in particular have become increasingly popular among men looking to make bold and empowering statements about their style.
The trend of wearing rings for men is not only aesthetically pleasing but also serves to help redefine traditional masculinity by emphasizing self-expression and personal freedom. Rings can be used to express different aspects of one's personality, such as strength or sophistication, depending on the style chosen.
For instance, some might choose big and bulky silver pieces while others may opt for sleek gold bands; both making a strong statement but conveying very different messages. While these rings are eye-catching and fashionable, they also signal that the wearer is confident enough to express themselves in whatever way they see fit without conforming to societal expectations around gender roles.
For those who prefer something more subtle yet still meaningful, personalized or engraved rings serve as an excellent option to showcase your individual identity.
Redefining the Way We Think About men\'s Jewelry: Making a Statement with Masculine-Inspired Rings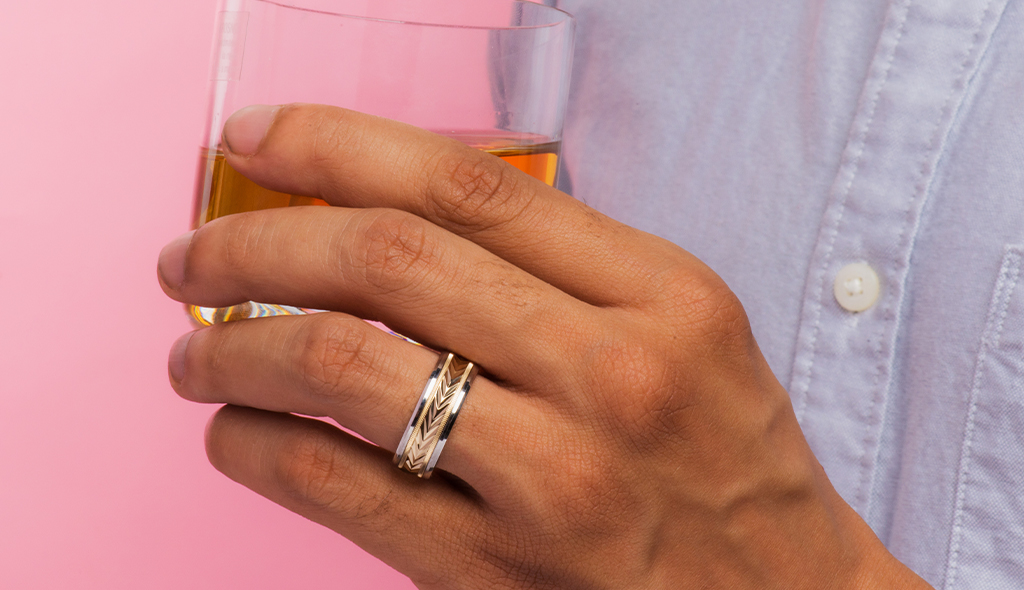 Its time for men to redefine their style and make a statement with masculine-inspired rings. In the world of fashion, there has been a shift from traditional jewelry to items that are more unique and empowering.
Men have become increasingly aware of the power of accessorizing with rings that express their individual personalities or beliefs. Masculinity rings offer men an opportunity to break away from generic trends and instead express themselves through bold statements in both design and color. The rise in popularity of masculinity rings speaks volumes about how far men's fashion choices have come over the years.
By embracing these kinds of pieces, they can demonstrate their own personal style choices without compromising on comfort or quality. These rings also allow them to showcase their individuality while staying true to cultural values at the same time – something which is important for many people today when it comes to self-expression in terms of clothing, accessories, and jewelry alike.
Masculinity-inspired rings come in all shapes, sizes, colors, and materials – offering endless possibilities for customization according to one\'s preference. From intricate designs featuring symbols such as skulls or Celtic knots; bejeweled styles adorned with diamonds; modern minimalistic pieces crafted from sterling silver – each piece holds its own special meaning behind it that allows wearers to stand out from the crowd whilst making a powerful statement about who they really are inside!
Conclusion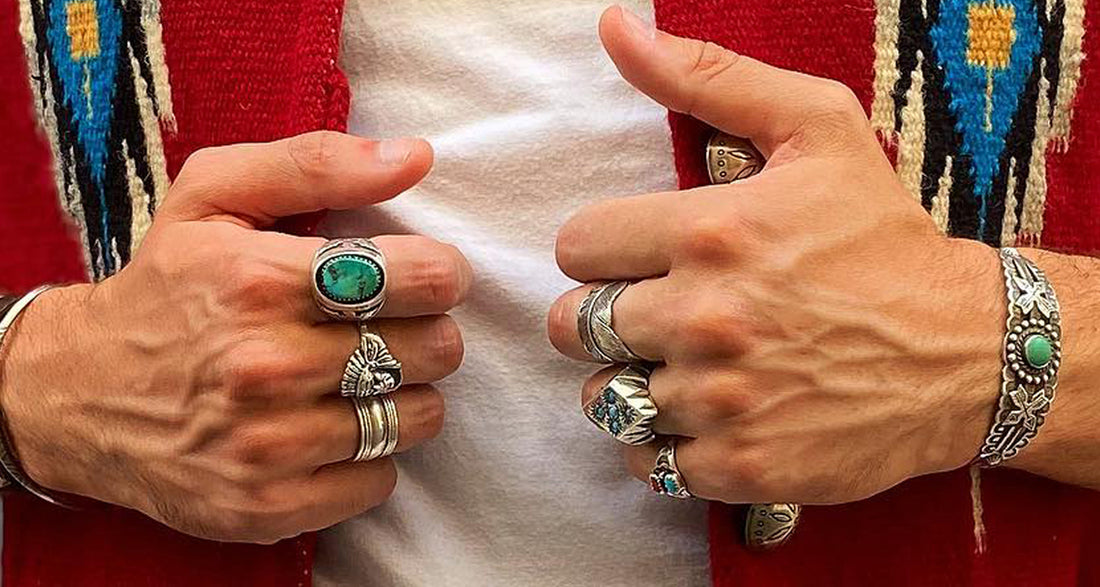 .
The redefining of masculinity has been a long-overdue revolution in the fashion industry.
Men have become more comfortable with expressing themselves through their clothing and accessories, including Masculine-Inspired Rings. These rings are not only fashionable statements but also serve as empowering symbols for men to feel confident and secure in who they are.
By making these rings available to all individuals regardless of gender identity or sexual orientation, it allows everyone to make a statement about their own personal style. This shift towards redefining masculinity is helping create an inclusive environment where all people can express themselves freely without judgement or fear of reprisal.