Pontoon decking is an obvious choice for boats and marinas – it's waterproof, easy to maintain, and extremely aesthetically pleasing. However, there's more than just one type of pontoon decking, each coming with its unique advantages and disadvantages.
If you're struggling to find the right type for your marina needs, we're here to help. In this article, we'll review all popular types of pontoon decking to help you make the best possible decision.
So, without any further ado, let's get right to the bottom of it.
Treated plywood: pros and cons
Treated plywood, similar to marine-grade plywood, is used for both boat and marina decking purposes. The material itself isn't naturally waterproof, so it has to be treated with certain chemicals or waterproof glue so it doesn't rot or decay.
The advantages:
It's extremely lightweight – plywood is an incredibly lightweight material, which makes it suitable for all kinds of decking solutions.
Durable – besides being lightweight, treated plywood will last you for years to come. It rarely comes with any defects, which is certainly why it's one of the most popular choices of decking out there.
Cost-effective – the average price of plywood is around $60 per 4′ x 8′ sheet.
The disadvantages:
Not naturally waterproof – as we've mentioned before, plywood is not naturally waterproof – it requires chemical treatment which can affect its cost in a major way. It also means it can't be burned – the disposal protocols are much more complex.
It requires protective equipment – this type of material should never get in contact with food or water meant for human consumption. It requires tons of maintenance and regular cleaning to remain in its optimal condition.
It doesn't fit everyone's aesthetic needs – while we believe that treated plywood looks sleek and modern, it's not everyone's cup of tea.
Aluminum: pros and cons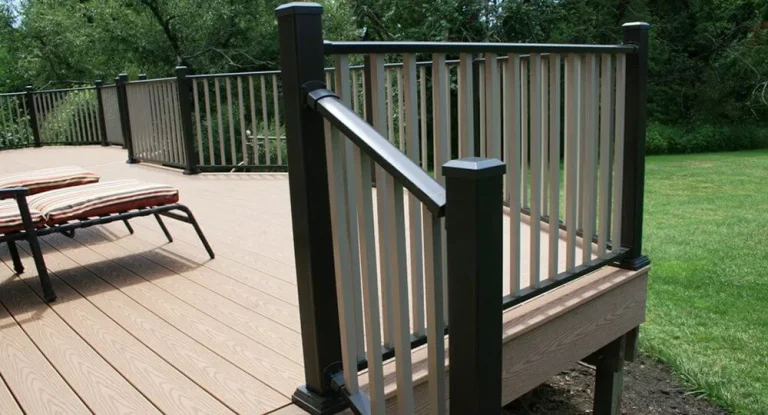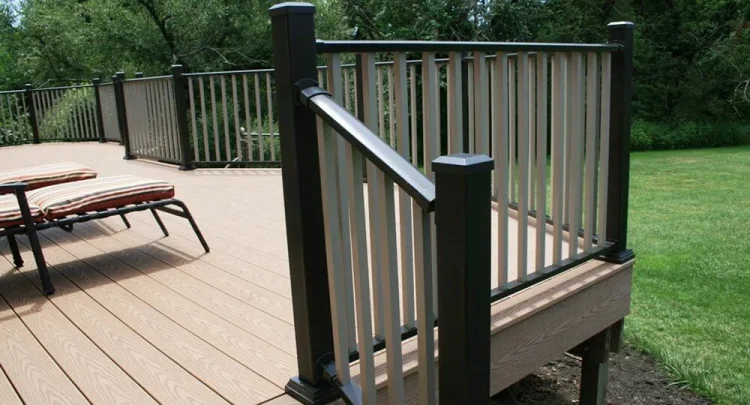 Aluminum is a quite popular pontoon choice for a variety of reasons. It requires little to no maintenance – all you have to do is sweep it clean from time to time. Unlike treated and marine-grade plywood, it's naturally waterproof, so it doesn't require any specific treatments – its installation is as simple as it gets.
The advantages:
Easy to maintain – as we've already mentioned before, aluminum decking requires little to no maintenance. All you need to clean it is soap mixed with some warm water – wipe it a couple of times and you're done!
Dirt-resistant – aluminum doesn't stain, which makes it perfect for boat owners who don't have too much time to invest in cleaning and maintenance. It also doesn't require any covering!
It's easy to install – aluminum is super straightforward when it comes to installations. If you have some prior experience with decking installations, you can even DIY it (although it's not recommended).
The disadvantages:
The material itself is incredibly expensive – if you're on a budget and you need to cover a large area with pontoon decking, aluminum is probably not the best choice. The material is extremely expensive, mostly because it has to be custom-made.
Composite: pros and cons
Composite pontoon materials such as fiberglass are becoming increasingly popular nowadays. These are completely mold-resistant, waterproof, and easy to install and maintain. You can find them in a variety of styles and designs to please all of your aesthetic needs.
The advantages:
Easy to work with – composite materials won't crack or warp during their entire lifecycle, especially if you've been maintaining them correctly. Their maintenance requirements are extremely low, which certainly makes them a viable choice for all kinds of marina decking needs.
Affordable – there are many different types of composite decking materials, but most of them are priced quite reasonably. Make sure you do as much research as possible, though, especially if you're working on a limited budget. You can check out some of our favorite mini-mesh grating pontoon decking solutions at https://www.minimeshgrating.co.uk/.
The disadvantages:
It can peel if pressure-washed – you shouldn't be pressure-washing your composite decking, no matter how convenient it may seem. If you do, it's likely to peel, which can be quite costly to deal with.
Vinyl: pros and cons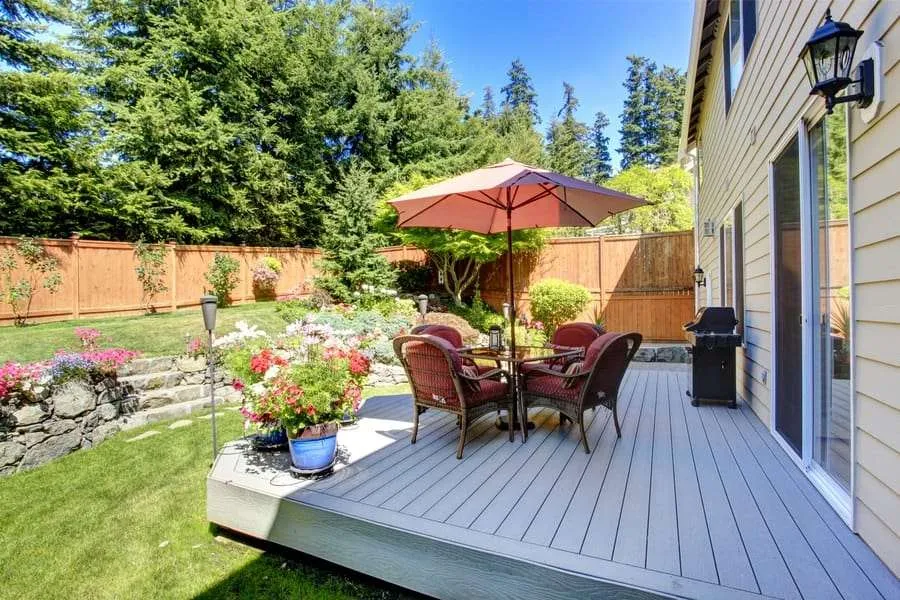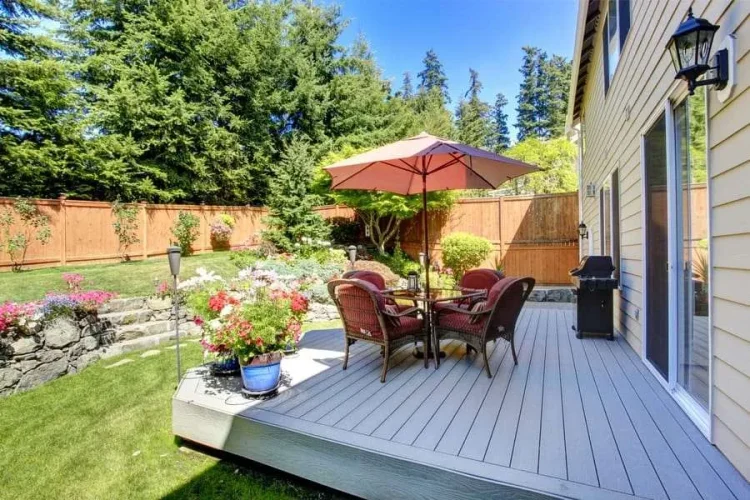 Vinyl is a relative novelty to the world of pontoon marina decking materials. It's been gaining in popularity these last few years due to the benefits it can provide if installed and maintained properly. Besides that, it can be customized to no end, which makes it one of the most visually-appealing decking solutions out there.
The advantages:
It looks sleek – as we've already established above, vinyl is an incredibly modern and eye-catching material used for marine decking. If your main goal is to build something that looks appealing, vinyl could be one of the best options you can choose from.
It's completely waterproof – you won't have to worry about mold or mildew with vinyl-based pontoon decking. The material is completely water-proof and weather-resistant, making it one of our favorites on this list.
Highly durable – if maintained and installed properly, vinyl can last for years to come. It's durable and long-lasting, which is why it's perfect for novice boat owners and marina management companies.
The disadvantages:
Highly expensive – vinyl is one of the most expensive materials on this list, besides aluminum. If saving on costs is your primary concern, you should probably look into other solutions mentioned throughout this article.
Difficult to install – vinyl has complex installation requirements, which should be handled by professionals only. That can ramp up your costs even more, so be careful when you're choosing your deck builders.
Marine-grade plywood: pros and cons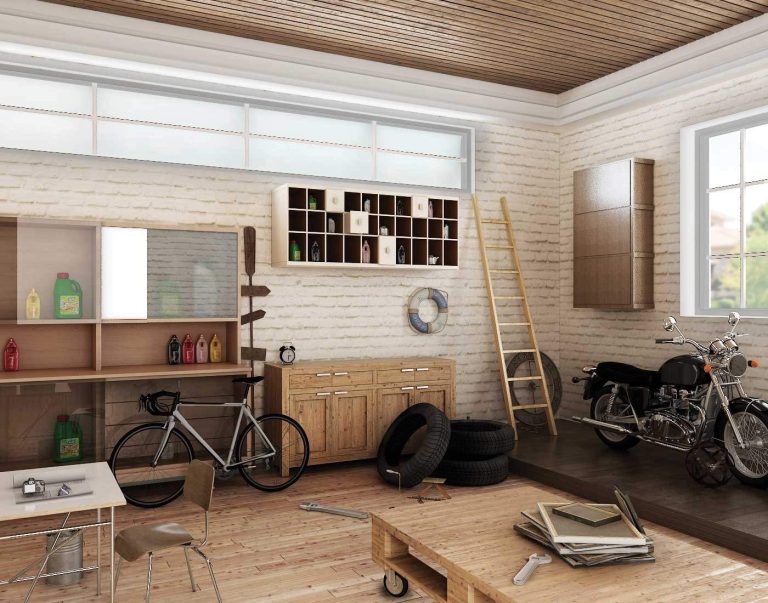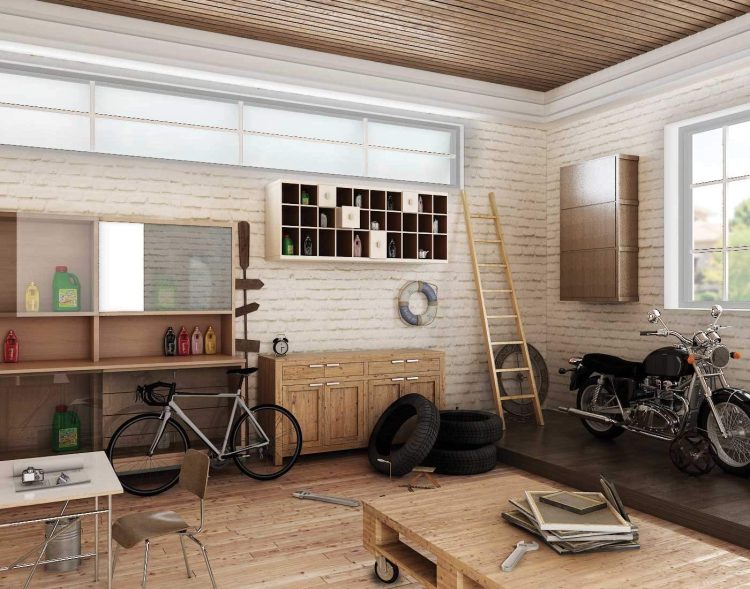 Marine-grade plywood is quite similar to treated plywood – it's not naturally waterproof so it needs some work done before it's used as a marine decking material. Unlike treated plywood that utilizes chemicals to become water-resistant, marine-grade plywood is constructed with waterproof glue to achieve the same effect.
The advantages:
Durable – this material is extremely sturdy and long-lasting.
Easy to install – the installation of marine-grade plywood is super straightforward and quite affordable, which you should certainly consider when choosing your pontoon decking material.
The disadvantages:
Not naturally water-proof – this type of material shouldn't come in contact with water unless it's been constructed with waterproof glue. Otherwise, it would rot and decay quite quickly.