Pace Innovations is a company that strives to innovate in order to meet the changing needs of today's generation. They bring Brands and Products online(They have good standings on Instagram(@pace_innovations), with the aim of shaping today while also bringing creativity into tomorrow through innovation – The goal is to embrace change as an opportunity at all times! 
With a close working relationship, they are able to provide the best representation for each brand by understanding what customers want and need from them. Their diverse experience in various industries helped guide how much time spent on marketing or negotiations is needed so that brands can achieve success quickly but also maintain it over long periods through good connections with clients who feel valued by the company's products/services
The distributors aren't just selling goods – They represent companies at all stages of development: Today we discuss their collaboration with the exciting and innovative brand Nothing.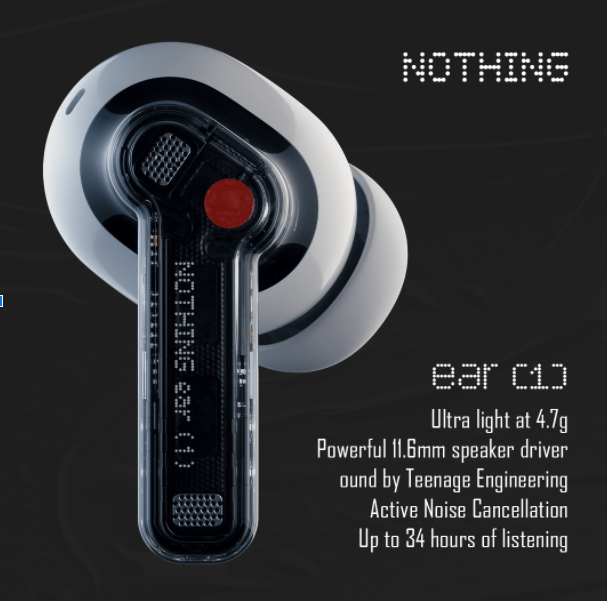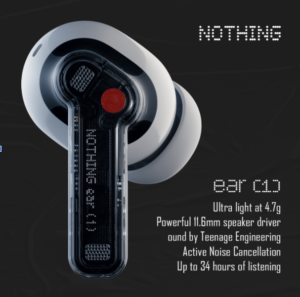 Why Nothing?
Nothing is a london-based tech company on a mission to remove barriers between people and technology.
To do this, They crafting intuitive, flawlessly connected products that improve our lives without getting in the way.
No confusing tech-speak. No silly product names. Just artistry, passion and trust. And products they are proud to share with our friends and family. Simple.
Because beautiful tech shouldn't be complicated. 
The Co-founders Alexander and Timothy knew the competition present in this particular industry but having followed Carl Pei's journey and what he did at OnePlus, they are confident that this will be a massive hit. Nothing is also backed by top investors such as Google Series A Investor, Co-Founder of Twitch, Co-Founder of Reddit, CEO of  Product Hunt, Founder of PCH, Founder of Web Summit and the amazing youtuber Casey Neistat.
Having recently launched their earbuds Nothing Ear (1), they are now diving into the phone industry with the official launch of Nothing Phone (1) in summer 2023.
Pace Innovations has the full support from Nothing and they will give their all for this brand as each brand they represent means everything to them.
Reasons To Choose ClickStraw?
Switch your look. Go minimal in original white or get moody with black.
We believe in windows, not walls. We gave ear (1) transparent veneers to highlight and celebrate the craftsmanship underneath, and reveal the raw beauty of our technology.
When you want peace and quiet, switch on active noise cancellation to capture and cancel unwanted background noise. Great for airplanes or at the office. When you want to let the world back in, transparent mode brings your surrounding noise back with just the touch of a button.
Pure Sound, Precisely Tune
We've cleared the way for superb sound, voice, and connectivity. An 11.6mm dynamic driver and spacious air chamber provide advanced bass, mid, and treble performance. All tuned by the audiophiles at teenage engineering.

Nothing ear (1) uses Clear Voice Technology and three high-definition mics to make sure you come through sounding like you. As you speak, advanced algorithms reference a million voice and sound combinations (even winds up to 40 km/h) to isolate and amplify your voice for remarkable accuracy.
Raw Power, No Strings Attached
Get 5 hours of listening time with the earbuds and 34 hours with the case. The compact, elegantly-engineered power case charges wirelessly and charges your earbuds fast.
Weighing in at just 4.7g, each earbud offers supreme comfort with pressure-relieving vents, ergonomic design, and three liquid silicone tips to customise your fit. You might forget you're wearing them, and that's the point.
Customize equalizers, gestures, Find My Earbud, and more with the ear (1) app, available on iOS and Android.
Pair instantly with Google Fast Pair compatible devices. Just open the case, hit pair, and enjoy.
Each earbud features a composite mesh design for improved sweat and water resistance with an IPX4 rating.
Pause music or video automatically by removing an earbud. When you're ready to play, just pop it back in.
Better products means doing better. We started by working with internationally recognised third parties, like Geneva-based SGS, to assess ear (1)'s environmental impact.
To neutralize its 1.78kg carbon footprint, we adopted renewable energy certificates for the manufacturing process, then purchased additional carbon credits from Verified Carbon Standard to offset the remaining emissions.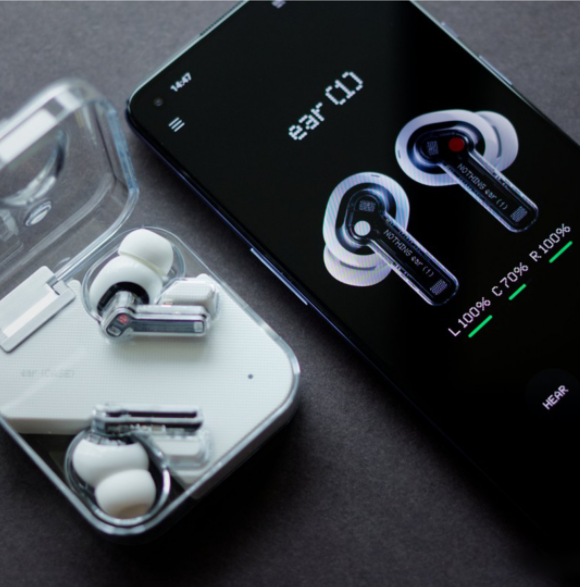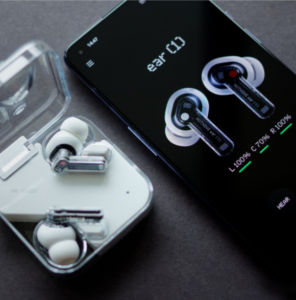 How to order?
They are here to revolutionize the e-commerce space and allow buyers to relish online shopping. There will be three methods of payment namely Cash On Pickup, Bank transfers and Online payments. Individuals can either do pick-ups at specific locations or pay for their delivery service. They are not the typical physical store and will operate fully online. Pace Innovations is hopeful about aspiring the change they will bring.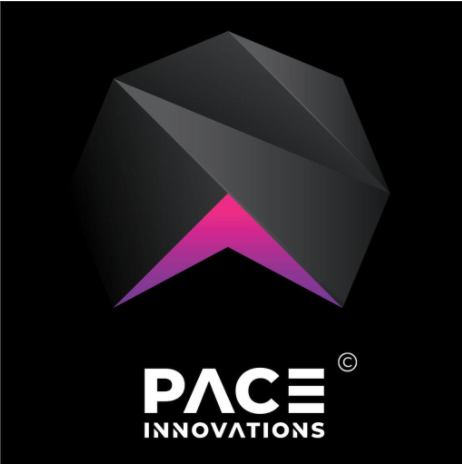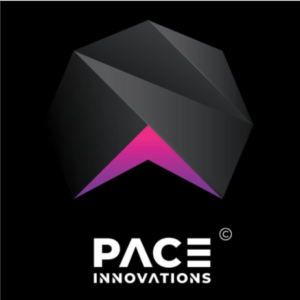 Read More: Grand Theft Auto V on PS5 and XSX – What's New? Review