Engagement is a special moment in life. It marks the beginning of a journey together for two people who have found their perfect match.
But what does an engagement look like today? Traditionally, it meant presenting a ring as an outward symbol of commitment and love. However, times are changing and so are engagement stories.
Modern couples now explore alternative ways to express their love for each other without relying on rings or other traditional symbols associated with marriage. This article looks at how modern couples create unique engagement experiences that reflect their personalities and needs while still representing the special bond they share.
The Growing Popularity of Non-Traditional Engagement Celebrations
The growing popularity of non-traditional engagement celebrations is a testament to the changing landscape of wedding and commitment ceremonies. Couples are now opting for unique, personalized experiences when it comes to popping the question – from romantic hikes in nature to surprise proposals with family and friends.
As more couples look for creative ways to make their engagements memorable, they're finding that there's no need for an expensive diamond ring or grand gesture. Instead, they can take advantage of modern engagement stories that reflect their values and interests as a couple.
From private picnics in the park to custom-made video montages, these alternative methods are allowing couples around the world to truly express themselves while sharing this momentous occasion with loved ones. With so many options available, it's clear why non-traditional engagement celebrations have become increasingly popular among today's generation of engaged couples.
Alternative Proposal Ideas for the Modern Couple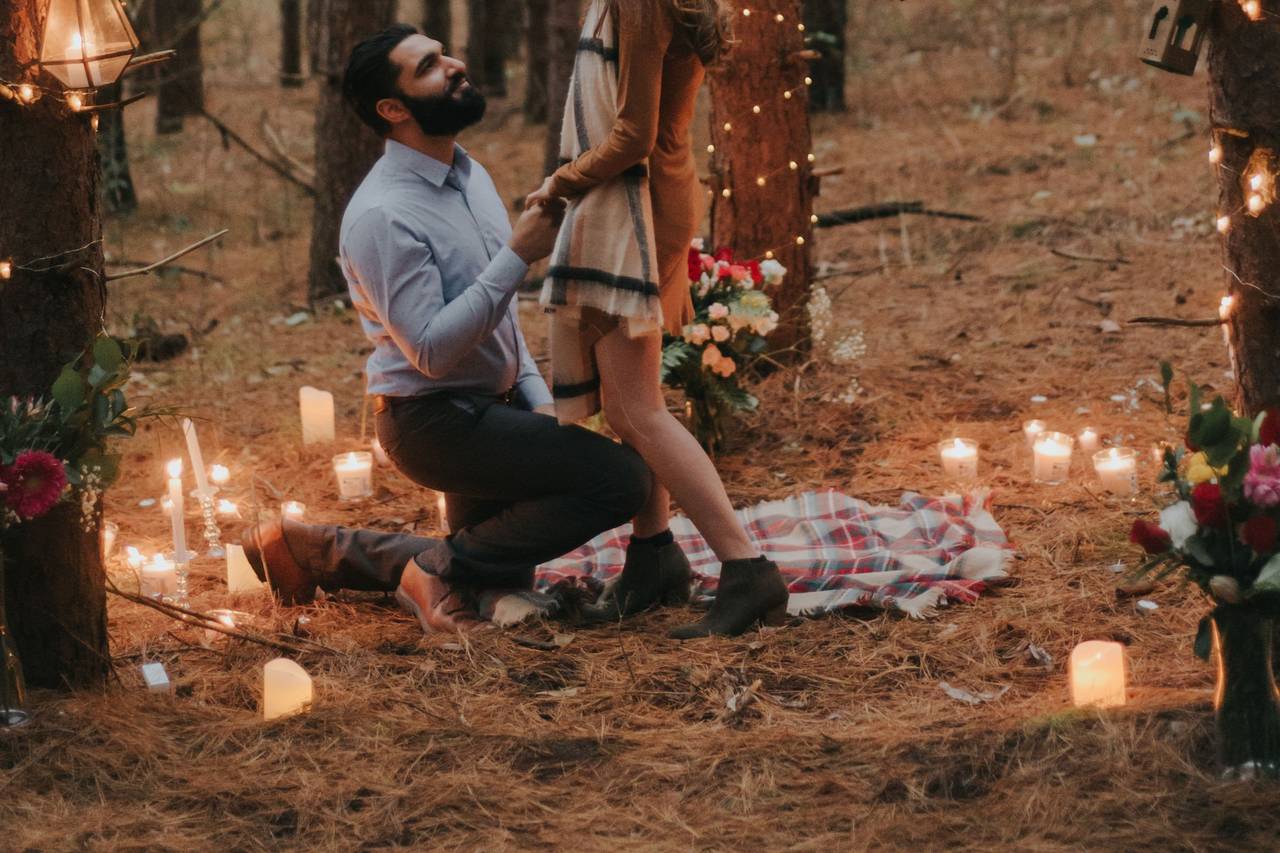 Alternative proposal ideas for the modern couple don't have to include a ring. Couples can get creative and make their own engagement story unique with other thoughtful gestures, such as writing love letters or poems, booking a surprise trip to an exotic destination, or creating a scavenger hunt with clues leading up to the proposed moment.
Some couples opt for grandiose displays of affection that involve hiring musicians or skywriting their special message in the clouds. Others plan outdoor activities like picnics and hikes that end with asking the big question "Will you marry me?" Some choose more intimate moments such as cooking dinner together at home followed by popping the question while cuddling on the couch.
Regardless of which alternative proposal idea is chosen, one thing is certain – when it comes to modern engagement stories, there is no wrong way!
What Does It Mean To Be Engaged Without an Engagement Ring?
For many couples, the traditional engagement process does not fit their modern relationship. These days, more and more people are proposing to each other without a diamond ring or any tangible form of an engagement token.
But what does it mean to be engaged if there isn't a physical symbol of commitment? For some couples, being engaged means that they have both agreed on taking the next step in their relationship by making a formal commitment to each other. This could involve discussing plans together such as living arrangements and having children.
It also involves feeling secure enough in your relationship that you are willing to share this news with family and friends. Without an engagement ring, partners can still exchange gifts as symbols of their love for one another; these can often take the form of meaningful items such as jewelry or art pieces that represent something special about the couple's journey together.
Alternatively, couples may come up with unique ways to commemorate their proposal such as writing letters outlining how far they have come since meeting or displaying photos from important milestones like trips abroad or anniversaries spent together – all showing that even without an engagement ring, two people can still feel officially committed to one another. Ultimately, no matter how someone chooses to propose (or accept) it is ultimately down to them and what works best for them as a couple – after all who needs diamonds when you already have true love?
Thinking Outside the Box: Unique Proposal Ideas to Consider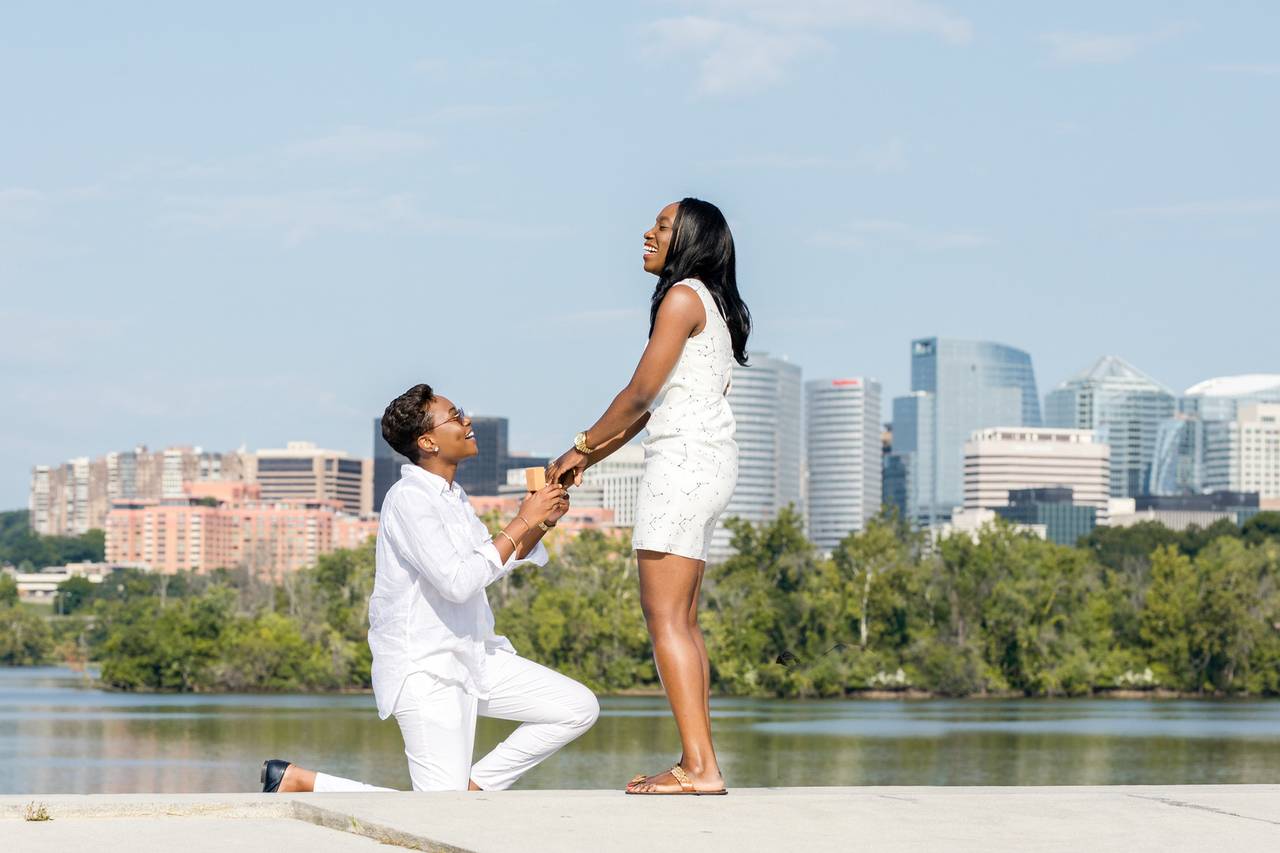 When it comes to proposing without a ring, modern couples are finding unique and creative ways to express their love. Whether you're looking for something extravagant or something more low-key, there are plenty of ideas out there that will make your proposal special and memorable.
If you're at a loss for how to propose without a ring, consider some of the following suggestions: A romantic scavenger hunt is one way to surprise your partner in an unexpected yet meaningful manner. Create clues that lead from one place to the next until they finally find you with the question ready on your lips! A hot air balloon ride also makes for an unforgettable proposal. Imagine popping the question while floating among clouds—it doesn't get much better than that! For those who enjoy being outdoors, take them hiking or camping and propose when you reach the summit or by a beautiful lake shore.
Other fun proposal ideas include renting out a movie theater just for two, writing letters incorporating all of your favorite memories together (and then burning them!), hiring skywriters if they have been dreaming about having their message in lights above their heads, presenting them with tickets to somewhere special where they can start planning another adventure together – or buying kites and flying them side by side at sunset on the beach as you share this momentous occasion!
Conclusion
Engagement rings are a traditional part of any engagement proposal, but not everyone chooses to include them. Today more and more couples are proposing without a ring, creating unique stories that will be remembered for years to come.
From scavenger hunts to surprises, modern engagements can provide exciting and romantic opportunities for those looking to take their relationship to the next level. With thoughtful planning and creativity, an unforgettable engagement story can be created with or without an engagement ring!