Here's a question for you: is purple garlic healthier than white? We know, it's a tough one. But don't worry – we're here to help.
First of all, let's take a look at what we mean by "healthy." Obviously, we want something that's good for us, right? Something that will help us live longer, feel better, and have more energy. And, of course, have our breath smell delicious. That sounds, good? Good.
All jokes aside, we know what healthy means and we know that garlic's healthy. So, let's just pin these two head-to-head and see which one turns out to be healthier!
Garlic – What Are Its Health Benefits?
Garlic is a popular ingredient in many dishes, but did you know that it also has some great health benefits? Of course, you did. But, in case you didn't, let's take a look at some of the ways that garlic can improve your health.
One of the most well-known health benefits of garlic is its ability to boost the immune system. Garlic contains a compound called allicin, which is thought to have antiviral, antibacterial and antifungal properties. This means that it can help to fight off colds and other infections.
Garlic is also thought to be good for the heart. It can help to reduce cholesterol and blood pressure, and it may even reduce the risk of heart disease.
If you're looking to improve your overall health, then adding garlic to your diet is a great way to do it. So, next time you're in the kitchen, don't forget to add some garlic to your dish! Just don't forget to arm yourself with mints and gum if you decide to go out afterwards.
The Differences And Similarities Between Purple And White Garlic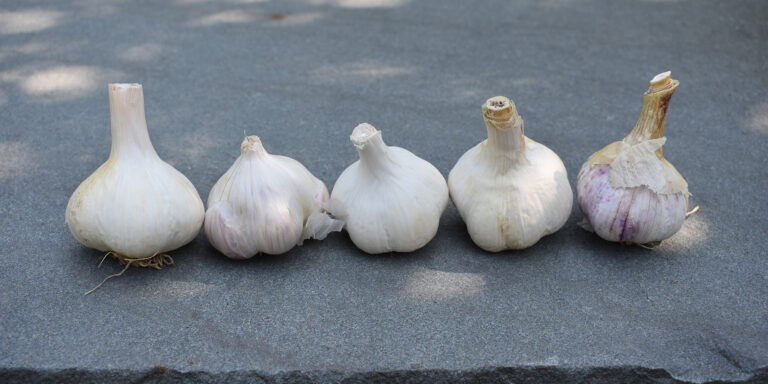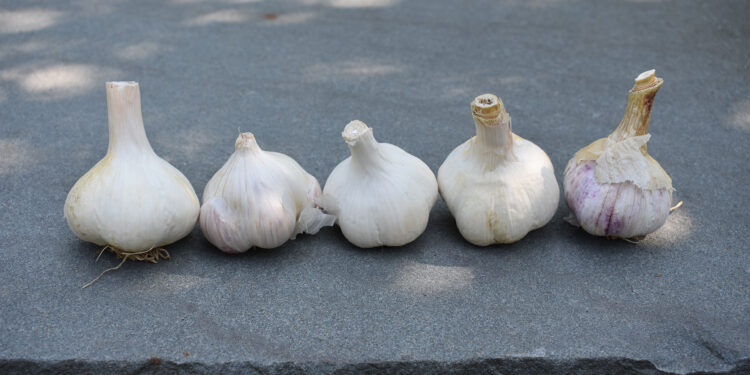 Garlic comes in two main varieties, white and purple. White similar to the eye (apart from the colour of course), these two are actually quite different from one another.
For example, when you just take a look at the bulbs of white and purple garlic, it's easy to see that white garlic's bigger. Not by a lot, but still noticeable. Another "visual" difference would be the neck. Purple garlic has a neck that's long a hard, as opposed to the small and soft neck on the pale counterpart. Finally, a very noticeable difference between these two lies in the number of cloves. While purple ones come with only a few (4-5) cloves, the white ones often come with 10 to 30 cloves.
As far as the flavour's concerned – white garlic has a milder flavour than purple one and is less pungent. It is also thought to be less effective at fighting off infections due to its lower allicin content and lack of antioxidants.
Purple garlic, on the other hand, has a more intense flavour and aroma. It's also richer in antioxidants (anthocyanin) and allicin than white garlic. These antioxidants and allicin are thought to help boost the immune system, protect against cell damage and reduce the risk of some diseases. To add to all of that, this one's also easier to peel.
However, there's one thing the classic does better than its extravagantly coloured counterpart, and that's shelf life. Regular garlic, if stored properly (read more on how to do that), can stay fresh for about six months. The purple one, on the other hand – doesn't even come close.
Which Type Of Garlic Is Healthier – Purple Or White?
Well, we kind of have it give the "healthier" title to the purple garlic. It has more antioxidants, allicin and higher nutrient content than white garlic. Plus, many would argue it tastes better too!
So, if you're looking to add garlic to your diet for its health benefits, then purple garlic is the way to go. Just make sure you enjoy it while it's fresh – as it doesn't have a very long shelf life.
Which Type Of Garlic Is The Healthiest?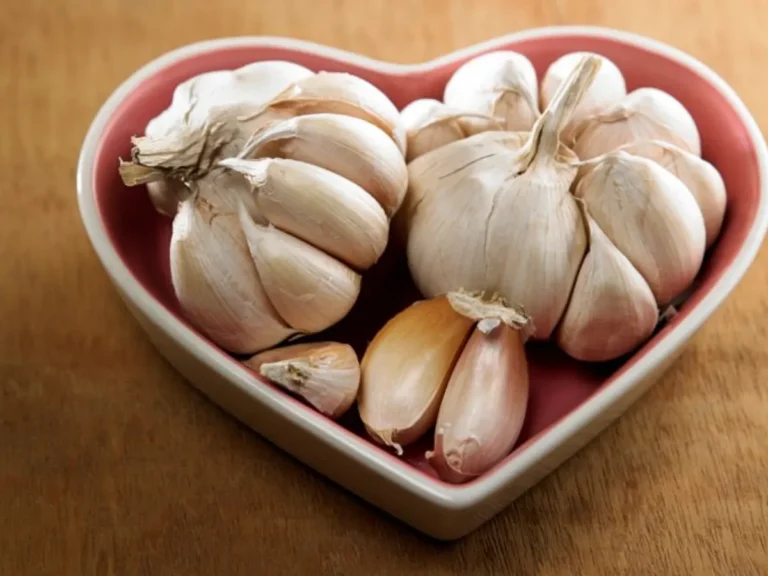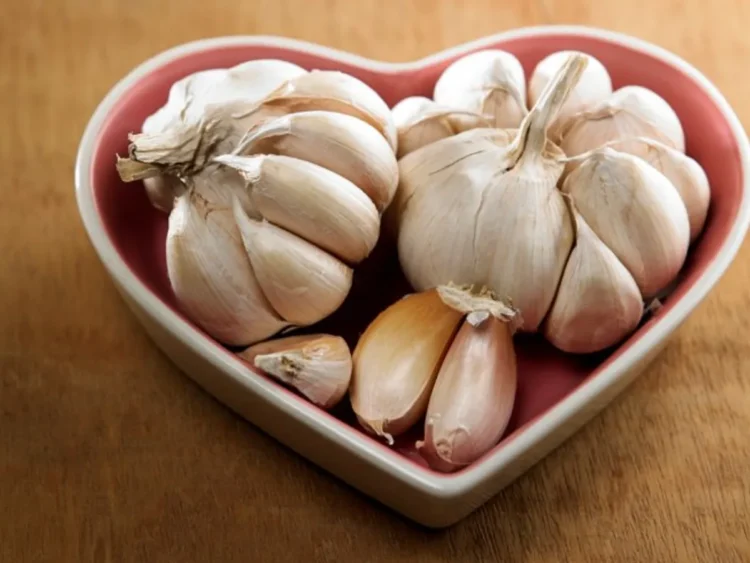 Romanian red garlic is thought to be the healthiest type of garlic, as it contains the highest level of allicin and other nutrients. What's also great about the Romanian Red species is that it's also absolutely packed with flavour. You could literally do one clove of Romanian Red for every three cloves of purple or white garlic and you'd still get the same aroma and the same results.
How To Use Garlic For Maximum Health Benefits?
Since we've established who's the healthy king, let's learn how to take advantage of those immune-boosting benefits.
For starters, you should know that allicin – the main active compound in garlic – is released when the cloves are chopped, crushed or chewed. This means that to get the most out of garlic, you should eat it raw. Of course, not everyone enjoys the taste or texture of raw garlic. If that's the case for you, then you can also cook with it. Just make sure you don't overcook it, as this will destroy the allicin.
If you want to take things a step further, you can also make a garlic supplement. Yes, we're not kidding. To do this, chop or crush some garlic cloves and let them sit for about 15 minutes before taking them. Take it in capsule form. Just fill up some capsules with freshly crushed, raw garlic if you can't deal with the taste and down it with a glass of water. Just make sure you talk to a doctor or registered dietitian first, as garlic supplements can interact with certain medications.
Is There Such Thing As Too Much Garlic?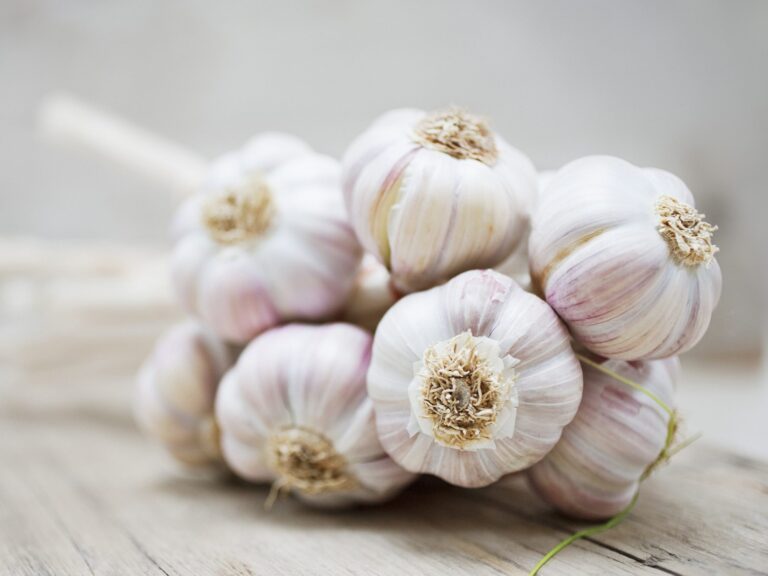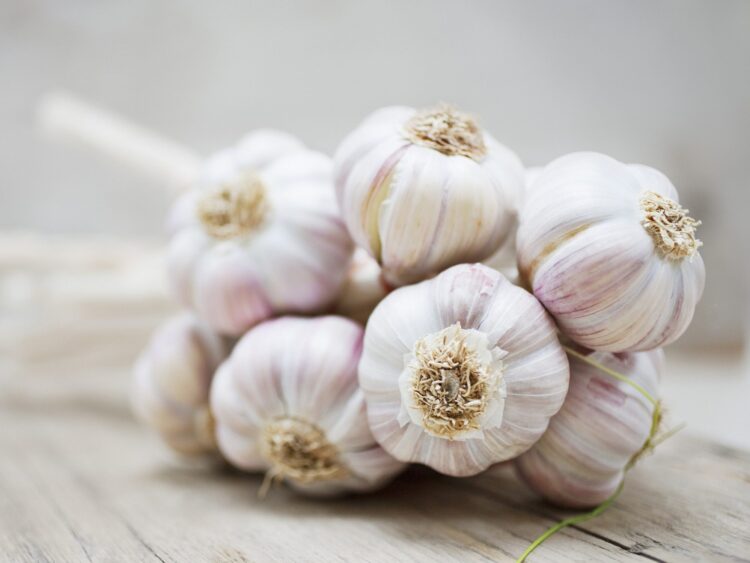 While it's true that garlic is a healthy food, you can have too much of a good thing. Consuming more than 4 cloves per day may result in some negative side effects like bad breath, heartburn, nausea and vomiting. So, if you're going to add garlic to your diet, make sure you do so in moderation.
Conclusion
There you have it – we found the answer to the age-old question – purple one's healthier, and the Red one's the healthiest.
Now that you know all about the benefits of garlic, there's no excuse not to add it to your diet! So, next time you're in the kitchen, don't forget to throw in a few cloves of this healthy and delicious ingredient. Your body (and taste buds) will thank you for it.